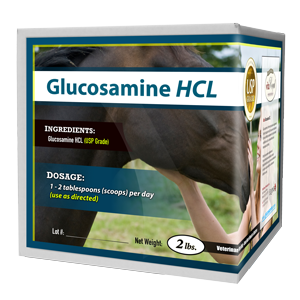 1 lb. (box) - $23.00 Add to Cart
2 lbs. (box) - $45.75 Add to Cart
The purest, most affordable form of a well known joint supplement
---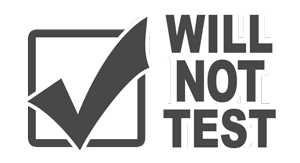 Guaranteed

100% Purity

Glucosamine is the most popular supplement for joint support and it's also well established to be an effective aid for joint-related conditions such as osteoarthritis and rheumatoid arthritis.

Both glucosamine sulphate and hydrochloride work similarly, except hydrochloride is more concentrated, more absorbable and contains substantially less sodium per effective dose.

This product is not one of our formulas - we just source large quantities from pharmaceutical suppliers to offer it at the lowest possible price we can.

We have found most symptoms of joint pain in horses are primarily caused by musculoskeletal, including tendon and ligament inflammation, to be better addressed with our anti-inflammatory supplement Untie®. However, some horses benefit from supplementation of both.
Ingredients:
100% Glucosamine HCL (USP Grade)
Suggested Retail:
1 lb. (box) - $23.00 Add to Cart
2 lbs. (box) - $45.75 Add to Cart
---
above price is subject to change
---
More Situational Supplements
---
All of our situational supplements are designed to work quickly and safely; many are U.S. Patented. We use only USP Grade and amino acid chelated minerals. Micro-encapsulated probiotics ensure good digestion and fortify the immune system. We do not use fillers or binders, and all of our formulas contain 100% active ingredients.
(swipe left & right)