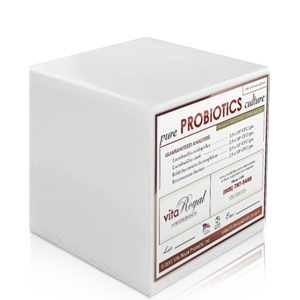 A superior micro-encapsulated probiotics formulation for aiding equine digestion and improving immune function.
---
Intestinal Digestive Supplement for Horses
We offer the highest possible quality probiotics culture supplement available for horses. Micro-encapsulation of dormant bacteria ensures the correct resistance to digestive fluids before reaching the intestines where they are released and activated.
When you dose common probiotic supplements, they first come in contact with stomach acid, and with no added protection from the most acidic part of the digestive system, many of them die - fewer live long enough to reach the gut (where they can happily live and procreate) and aid a horse's digestion and increase the horse's immune function.
Feeds which are pelleted or extruded have been heated and pressure treated, which kills a substantial amount of the probiotics in the feed formula. For this reason, quantities of probiotics represented on the label(s) of extruded and pelleted feeds cannot be trusted [see What's in Horse Feed].
FYI: B vitamins are ALSO very sensitive to pressure and heat. Pelleting and extruding a feed destroys almost all the B vitamins shown on the label.
Micro-encapsulating probiotics also provides resistance to imperfect storage conditions before use, as the living organisms are most likely to stay dormant until being activated by the correct equine digestive environment.
Ingredients:
Lactobacillus acidophilus . . . . . . . . . . 2.5 x 107 CFU/gm.
Lactobacillus casei . . . . . . . . . . . . . . . . 2.5 x 107 CFU/gm.
Bifidobacterium thermophilum . . . . . . 2.5 x 107 CFU/gm.
Enteroccocus faecium . . . . . . . . . . . . . . 2.5 x 107 CFU/gm.
Suggested Retail:
1 lbs. (box) - $34.25 Add to Cart
5 lbs. (box) - $142.25 Add to Cart
25 lbs. (box) - $548.50 Add to Cart
---
above price is subject to change
---